Bekijk Winkelwagen
"Fender Am Series Bridge Height Screws" was succesvol toegevoegd aan uw winkelwagen.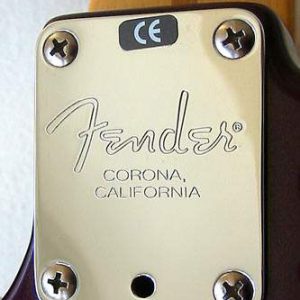 Fender Corona Neckplate
Nieuw in de originele verpakking, with screws.
Om van je Strat of Tele een echte Fender te maken. Bijzonder mooie kwaliteit !!!!!!
Komt van Fender USA. met het microtilt gaatje !!!
zie SP10121 voor Corona neckplate zonder gaatje.
In voorraad